Clearview Dent & Glass Repair of West Salem provides a unique Plastic Welding service in the La Crosse Area.
We use the most advanced Plastic Welding system available!
Save money when you repair instead of replace!
Some of the many items we can repair with our Plastic Welding system include:
Plastic Bumper Covers
Snowmobile Hoods
ATV Parts
Agriculture-related Parts
Lawn Furniture
Owner Joe Friet has over 20 years of experience in the automotive repair service industry and knows how to do the job right!
NOTE:  Mobile service is not available for Plastic Welding.  Please bring your items to our repair center at 215 So. Oak Street in West Salem, WI (See Map)
Contact us for more information or to schedule an appointment.  We are looking forward to working with you!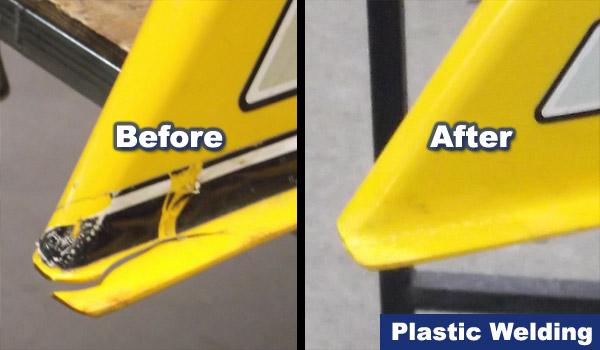 What is Plastic Welding?
Plastic welding is the process of creating a molecular bond between two compatible thermoplastics. Welding offers superior strength, and often drastically reduced cycle times, to mechanical joining (snap fits, screws) and chemical bonding (adhesives).